This year we decided to make a big change to our inside garden. We decided to convert all of our beds to raised beds. Raised beds create a very productive growing environment due to their deep growing spaces. Deep soil equals deep roots. The more freely roots can develop, the stronger the plants will be. This also helps us to keep out critters like rabbits and voles.
To create these, we used red cedar, which is not treated with chemicals, and can withstand the tough weather we have here in the Northeast. Below are the stages of the transformation: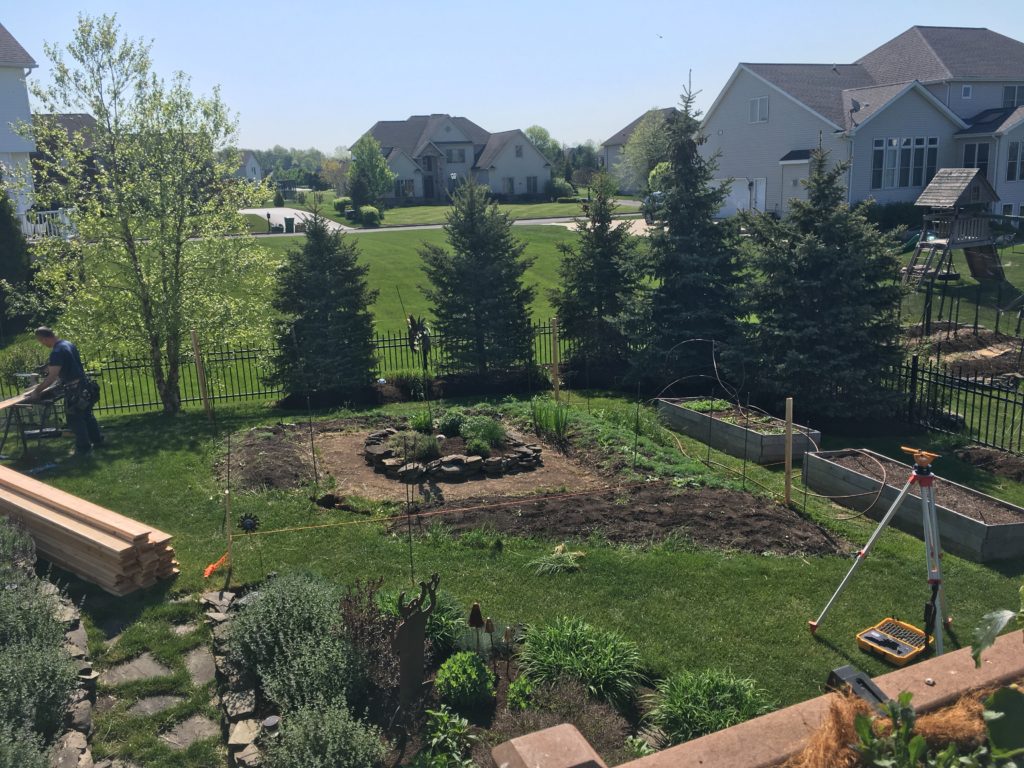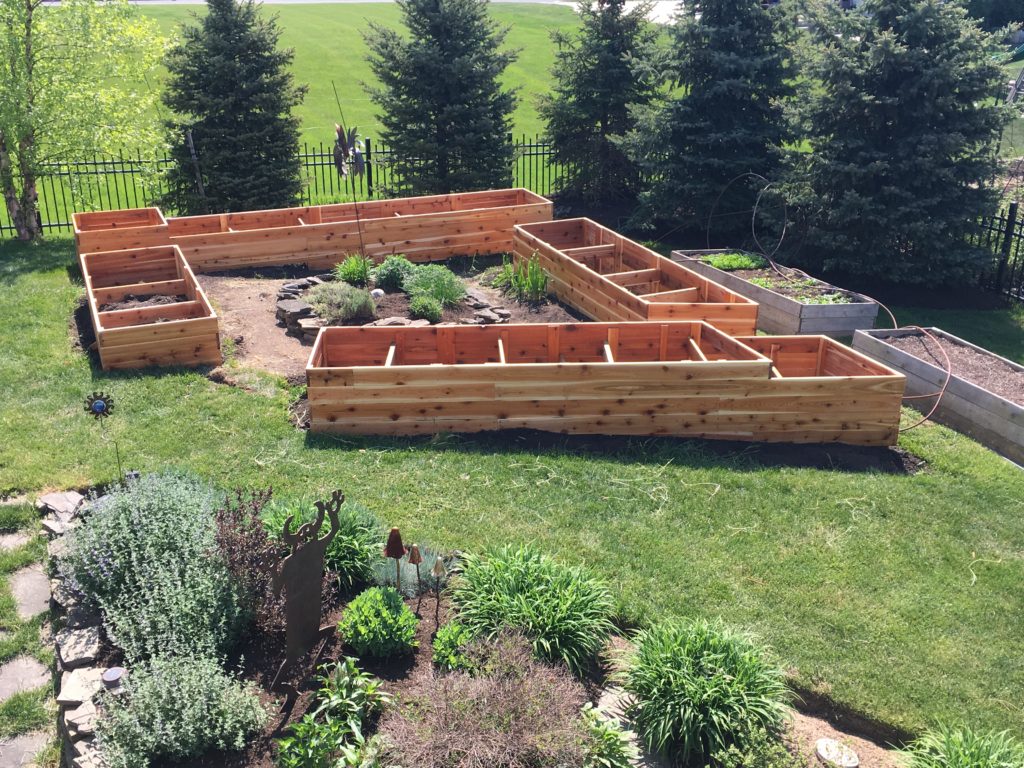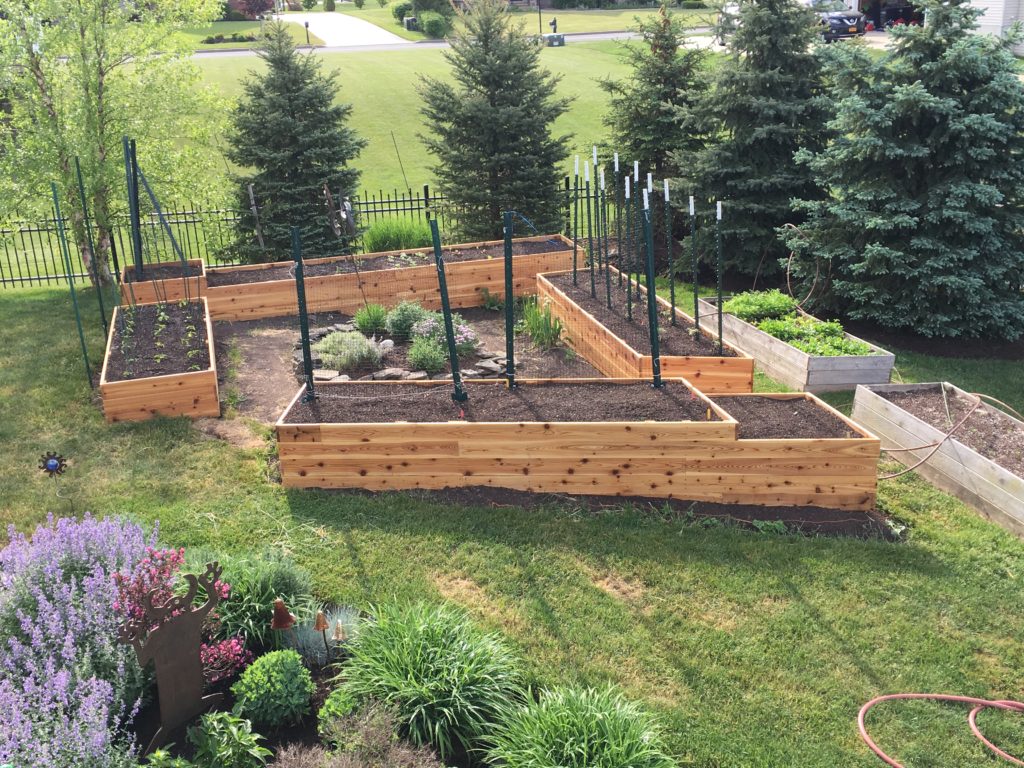 As you can see above, we have some pretty big beds. The beds are 18″ high, but higher in some elevations due to the natural slope of our yard. In addition, we used cross beams to reinforce the strength of the lumber to withstand the soil pressure.  In general, they are about 3 feet wide, and vary in length.  We used galvanized steel screws to hold up and to prevent rusting, as well as treating the lumber with wealthier seal, to help keep it looking beautiful.  If you look at the older beds, you can see the natural weathered look (I'm trying to prevent this with these new beauties!).  I can't wait to see how much more productive our beds are! As you can see in the bottom picture, the greens that we planted in April are producing well now! We are harvesting mezuna, spinach, lettuce, and arugala.
In case you haven't planted your veggies yet, I have some tips on how to plant leeks and tomatoes with 2 recently created videos. I think many people don't plant new seedlings deep enough when they transplant. Deep planting helps create a stronger foundation for those weak stems. Once outside, plants will begin to strengthen in natural conditions, much different from being in small seed pots.
How To Plant Leeks:

How to Plant Tomatoes:

I'll be posting more gardening tips throughout the growing season, so be sure to check back for more growing tips and recipes on what's in season! I can't encourage you enough to try and grow some of your own food. It's so rewarding, and inexpensive! Growing in containers is a great way to grow for those with space issues, or not wanting to make a permanent commitment to a particular space. Get out there and get growing!