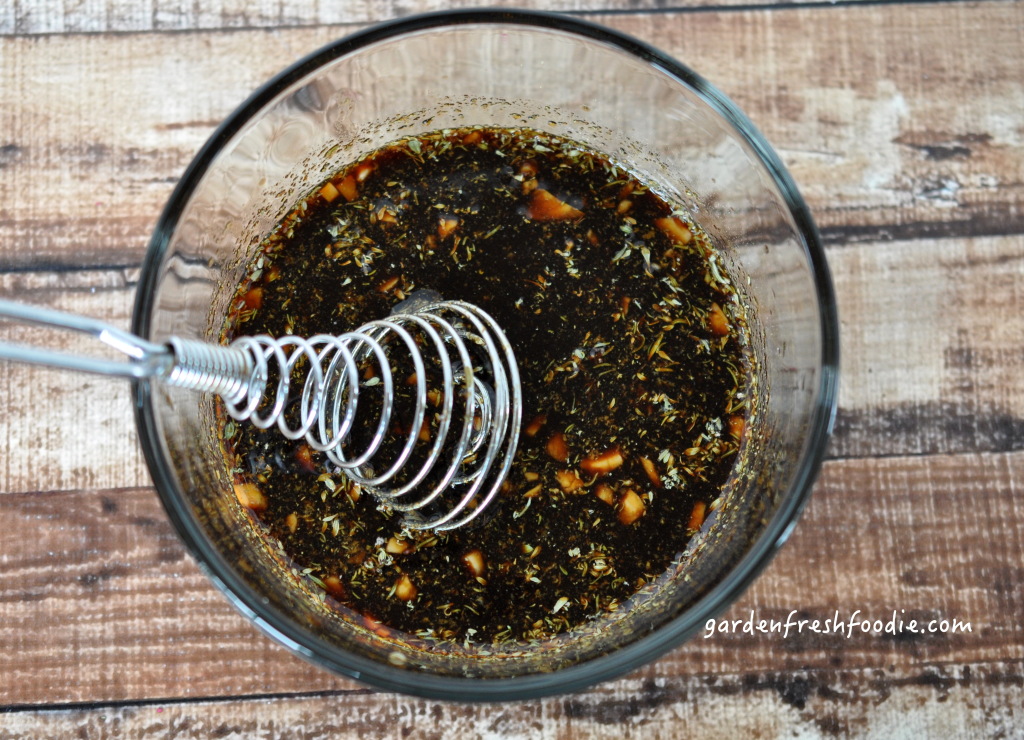 It's been quite a while since I last posted. I've been busy teaching cooking classes (click here to see what's up) and back in school. So….I've please forgive! I always want a quick and easy dressing to take to people's houses when I'm bringing the salad. Here's a SUPER easy one, and it lasts in the fridge for a while! I use a Ball canning jar to store it in. Salad dressings don't have to have an oil component. A good vinegar and some added herbs/seasoning is all you need to spice up some greens. This oil free balsamic dressing couldn't be more simple. If you are unfamiliar with nutritional yeast, it creates a slightly nutty/cheesy flavor to dishes. It's packed with amazing nutrients, especially all of the B-Vitamins. It's a great source of protein and is virtually fat free.
If you have been using store bought dressings your whole life, it's time to try new things. Next time you look at a bottle of dressing, look at all of the additives. There's no need to buy dressing! You can make this dressing in under 5 minutes and it can last in your fridge for at least 2 weeks. This is a great dressing to use to roast veggies, in place of oil. Try it with my Arugala Lentil Salad, or any number of salads.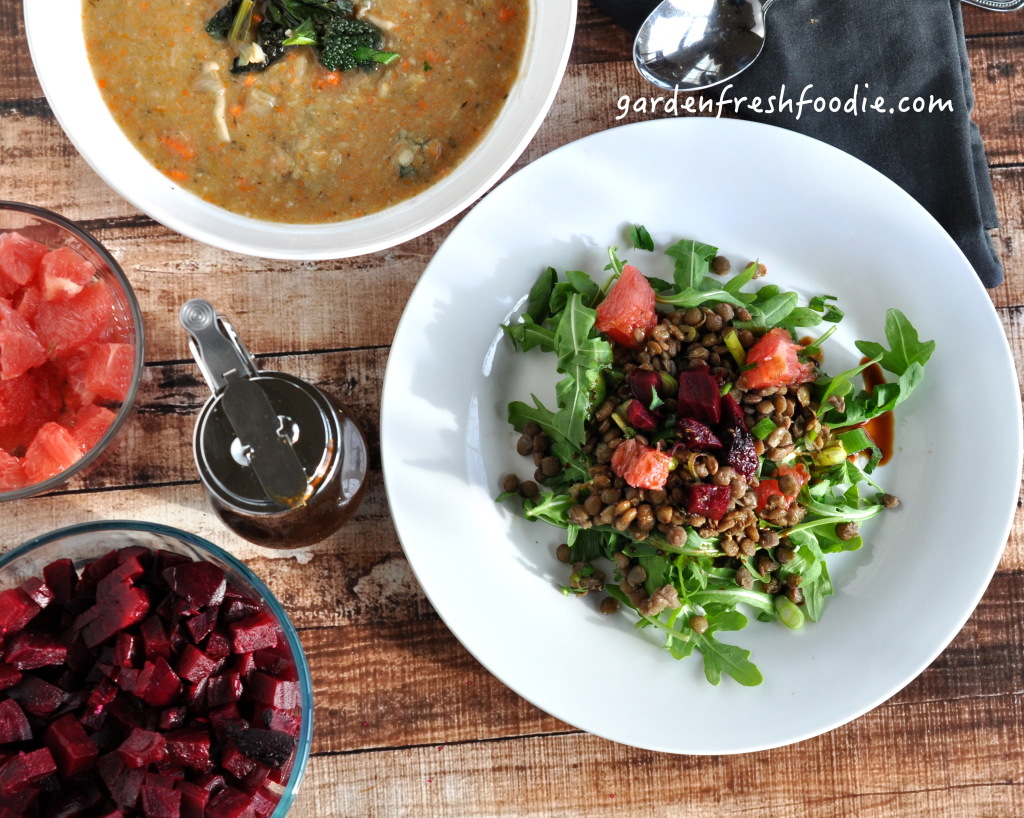 Dressing:
1/2 cup good quality aged balsamic vinegar (we love a locally produced one, so check out local suppliers)
3 tbsp gluten free soy sauce/tamari
2 tbsp maple syrup
1/2 tsp dried thyme
1 tsp chopped garlic (1 clove)
1 1/2 tbsp nutritional yeast
1/2 tbsp onion powder or granules
Instructions:
Add all ingredients to a bowl and mix.
Store in the fridge in a mason jar or syrup bottle, and serve with your favorite salad or roasted veggies. Shown below is our Arugala Lentil Salad.