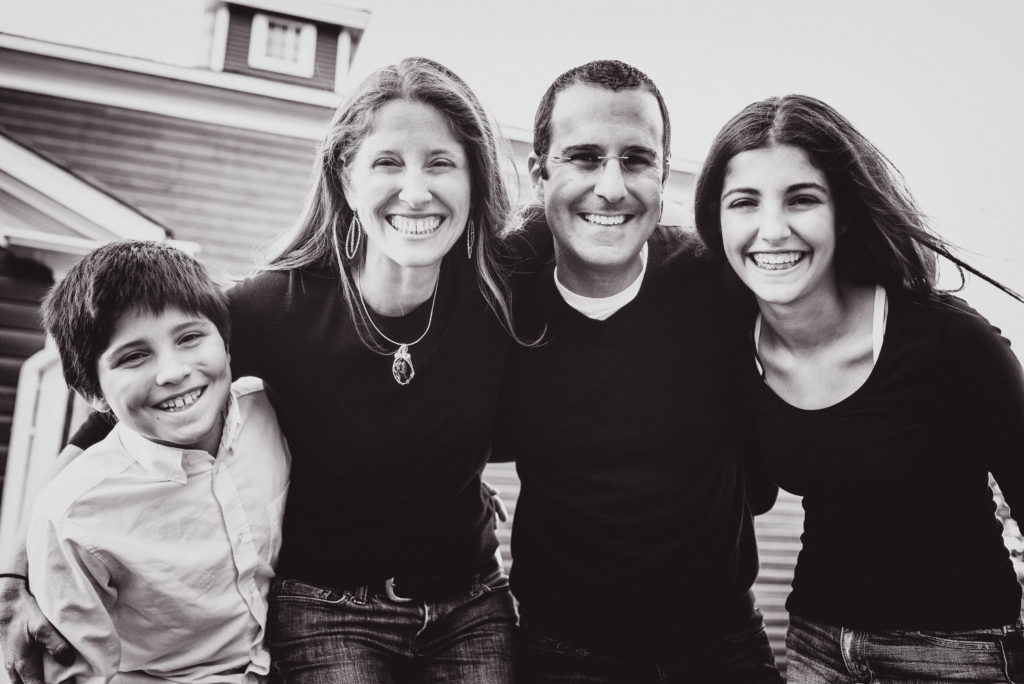 That's my family (photo credit: Andy Buscemi Photography). As a fellow mom, I know how it is to plan everything, including your own "day off". If you're like me, you'll still be cooking and cleaning, as well as running the kids here and there on Mother's Day. However, there is a little piece of advise I'd like to share. Choose to do one thing each day FOR YOU! As moms, we often put ourselves last, and that includes our health. By making a commitment to do one thing each day for your own health, I believe, you will be better off as a woman-in whatever roles you play-mom, grandmother, partner, worker, and friend.
Some ideas for to celebrate yourself:
1) Taking time for meditation: Stress plays a large role in our health. Taking a few moments out of the day to find time to quiet your mind and body to breathe may feel silly at first, but it can do so much for your physical and mental health. Search on-line for guided meditations. For free guided meditations, UCLA has this website.
2) Exercise: Try to perform some moderate exercise 4-5 times per week, at least for 30 minutes. Elevating your heart rate, so that you're creating some sweat, is important to get blood circulating and helps the body to release endorphins, mood enhancing chemicals in the body. Sometimes, you can't afford to get to the gym, or even leave the house, so here's a list of free workout videos the Huffington Post recommends you can do at home.
3) Get outside! Getting outside is a wonderful way to reboot the body. Nature brings us a sense of peace. If you can engage in hiking or gardening with the family, it's great way to connect to each other and to nature. I'll be in the garden this weekend, walking with a great friend, and biking with the fam!
4) Eat Whole Foods: The foods we choose to put into our bodies are just as important as the foods we choose NOT to put into our bodies. I know it's easy to grab the processed stuff, but do yourself, and your family, a favor and skip it. Try not to keep processed foods in the house, that way you won't eat them. Making sure you have a weekly plan makes the nightly conversation "What's For Dinner?" a much easier hurtle to jump. You will feel better knowing you have a plan, and you will be able to feed your family healthier options as well.
If you are in charge of the Mother's Day celebration in your family, here's a menu for brunch:
1)  Oat waffles or Crustless Quinoa Quiche or a Tofu Scramble for a main dish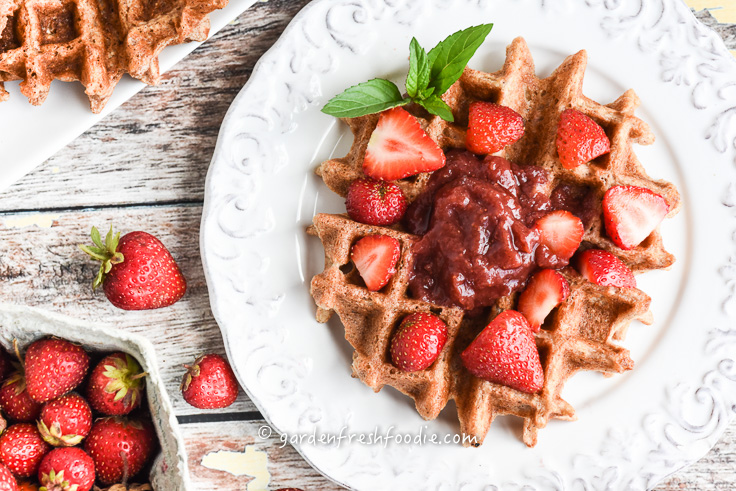 2) Tuna-less Salad-tastes like a cross between tuna and egg salad, this one is vegan and made with heart healthy chickpeas!
3) Hors Devours: Chipotle Hummus or Spinach Artichoke Dip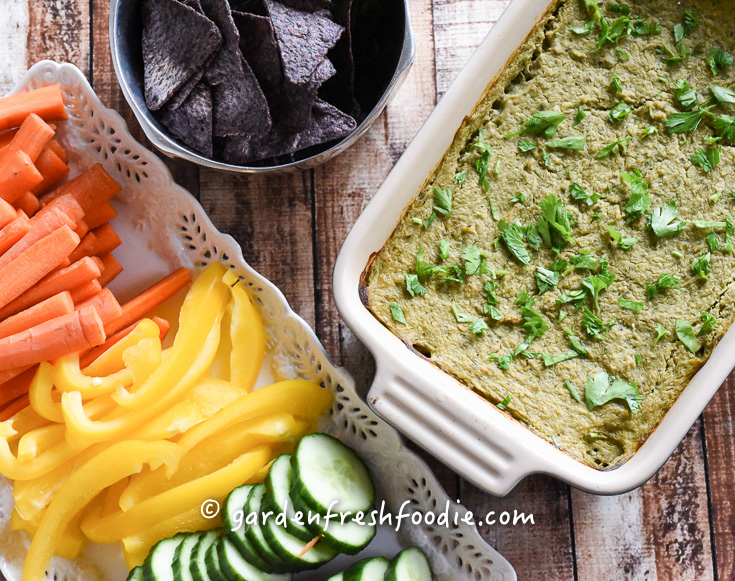 4) Buckwheat Tabbouleh Salad or a Springtime Quinoa Salad with Tahini and fresh asparagus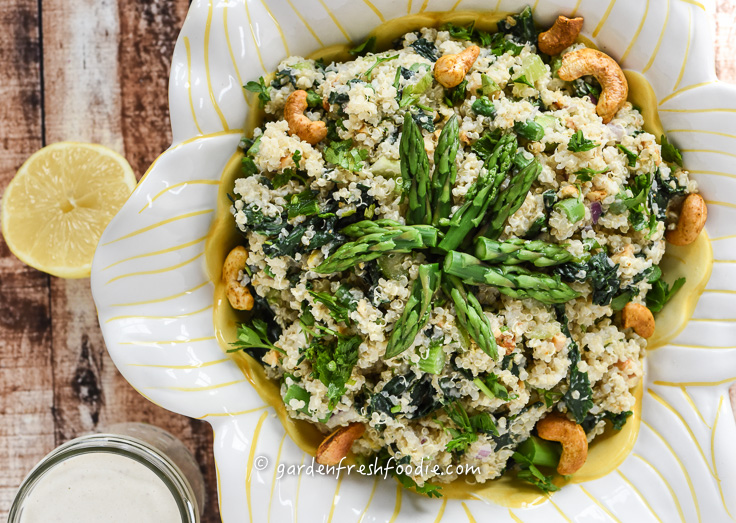 5) Something sweet: Chocolate Hazelnut Biscotti & Fresh Fruit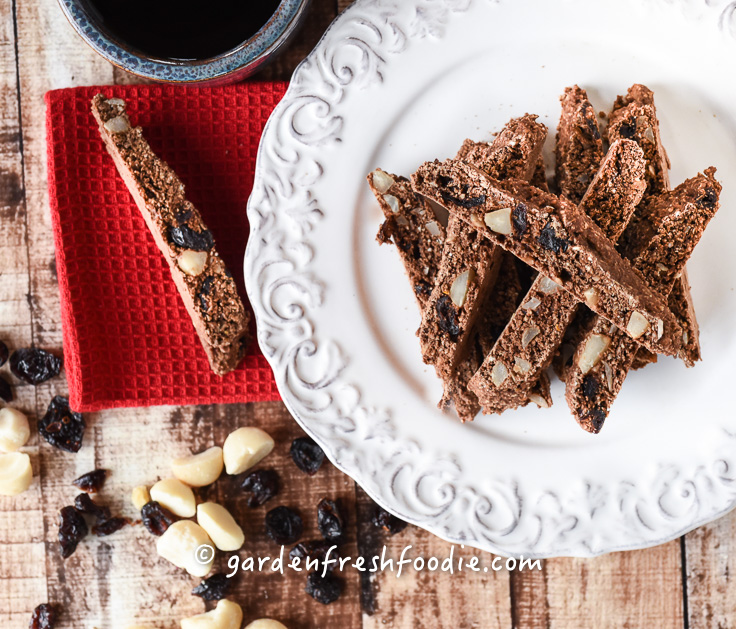 Happy Mother's Day to all those who celebrate a special mom in their lives. To the moms out there, you have an important job to do, so remember to take care of yourself so that you can do it to the best of your ability!
Cheers to happy, healthy eating!